Tictac's Cloud system
TIctac offers you to download your files directly from our private cloud, upon your request.
Please click on the link we have sent you, and you will get this login screen: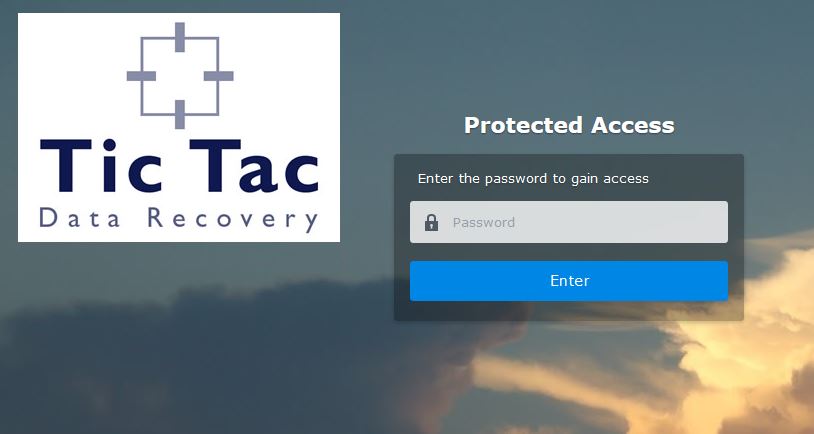 Please enter the password we have sent you.
After login, you will see you files ready for download:

Please click on the requested folder, right-click with the mouse, and download the folder. The system will ZIP (compress) the folder for you into ZIP file and will be downloaded.
Note: when you choose to ZIP, you can define the language encoding. Please choose English or other requested language.
In order to extract ZIP files, you can use WINRAR tool. Click here to download WINRAR : https://www.rarlab.com/download.htm
The estimated download time is about 1-4 hours for 100GB, mostly depends on the speed of internet connection on your side. We recommend to download only the required data folders and not the system common files.
If you have any question, please don't hesitate to email us sos@tictac.co.il