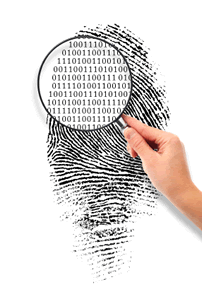 Tic Tac Technologies offers forensic data recovery services and provides expert consultations to governmental investigative agencies, law firms, accounting firms, and private investigation firms.
What are Computer Forensic Services?
Collection and observation
Logging unauthorized user actions such as hacking.
Certified cloning for all types of media, and issues certifications for evidentiary procedures in court. We use proprietary tools for media cloning to guarantee reliability of the digital evidence.
Locating computer tracking and preventing
commercial espionage.
Electronic tracking.
Data collection from online sources on the Internet.
Customized technological solutions.
Forensics
Analysis of collected evidence. We use unique, self made technology, as well as DTsearch index technology.
Recovery of deleted or destroyed data, providing an
informative foundation for investigative analysis.
Cracking file and operating system passwords that
have been appropriated by unauthorized users to
conceal their activities.
Professional consulting services in investigations
involving advanced computer technologies.
Preparing depositions and expert testimonies in legal
proceedings involving computer offenses.
Tic Tac Technologies' Forensic Investigations Department is Israel's leading forensic data recovery service provider. Our state-of-the-art equipment includes equipment used by law enforcement agencies in Israel and the US. Clients of our forensic data services include governmental investigative agencies, law firms, accounting firms, and licensed private investigators. Over the years, we have played a critical role in solving hundreds of cases.
One common investigative scenario occurs when a court issues a receivership order on a firm. Tic Tac typically is appointed by the court as one class of experts in the receivership process, together with attorneys and accountants, and is responsible for capturing digital evidence under what is known as an "Anton Piller" order.  Tic Tac has gained extensive technological and legal experience in executing such orders on behalf of courts and court-appointed receivers.
Tic Tac, Israel's leading forensic team, maintains the complete confidentiality of our clients, and provides responsive, customized service  –  any time and any place.