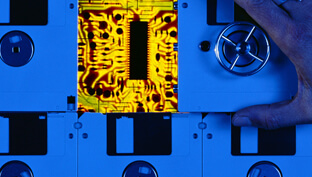 When you place your confidential information with Tic Tac, you are assured that your important assets remain confidential and are divulged to no one.
We take all measures to ensure your privacy and safeguard your data while in our care. We ensure physical protection for your information, preventing access by anyone other than our staff of recovery experts. To further ensure disclosure of information, all data are encrypted using advanced encryption methods.
After clients receive their recovered data, Tic Tac Data Recovery destroys any copies of the data that were made during the recovery process after 7 days. We can keep a backup for extra time if needed.
We are strongly committed to protecting our clients' sensitive information and the complete privacy of client information.