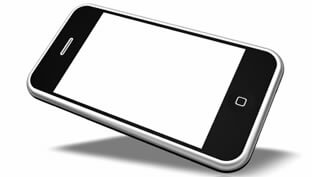 Tic Tac data recovery preforms data recovery from mobile and tablet devices, due to a malfunction, user errors, intent damage and also investigative purposes.
Our resume includes over 80,000 data recovery cases with 97% success rate. The estimated value of the recovered date until today is hundreds millions of dollars.
Our experience in the field of data recovery (especially USB stickes, SSD's and external memory cards), gave us a solid base of knowledge for the recovery of mobile devices.
Data recovery is performed at the most sophisticated data recovery laboratory of its kind, which includes a clean room conforming to the strict CLASS 100 standards, and cutting-edge proprietary equipment developed by our own engineers, guaranteeing perfect data recovery results time after time.
Help! What do I do now?
Lost your crucial data? Hard drive crashed? Take the following steps to ensure no further damage is caused.
Turn off the mobile device.
Record all the details of the malfunction and its cause.
Contact us by phone: +972-(0)3-613-1555
or +972-(0)522-645555 (Emergency – 24 hours)  or 972-(0)522-877477  (CEO in emergency cases)
Use the SOS Emergency Form to send an SMS message to our data recovery expert on call, who will contact you within minutes and help you with your problem. There is no up-front fee or obligation on your part.
To order data recovery services or receive information about our rates, click here. Complete the form to provide us with as much information as possible.
Next, send us your data medium in one of the following two ways:
Send your media to our offices at 10 Hata'as Street, Diamond Exchange Compound, Ramat Gan. Our office hours are 8 am – 6 pm, Sunday through Thursday (directions and map). Expedited service is also available outside office hours.
A UPS / Zigzag messenger will pick up your medium at no extra cost. The messenger will provide a special box to protect your hard disk in transit.
We handle all types of mobile devices:
All Apple, Android, RIM products and more.
Recovery of deleted data – SMS,GPS, messenger (Whatsapp and more), contacts, calendar and more.
Password recovery from most of the devices.
Flash and chip off recovery.
Severe electronic damage recovery
Extreme circumstances – including fire, flooding, and breakage.
Special technique for human moves recovery
forensics incestigation and expert opinion services.