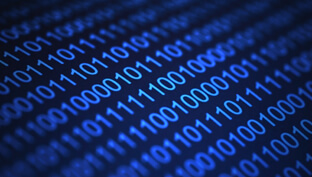 Tic Tac Technologies offers the following data conversion services:
Conversion of data from one medium to another, including data extraction from back-up tape to disk, and copy of different types of storage disks. Frequently, firms require data conversion services when their backup tape has been stolen and they need a quick solution to retrieve data from existing backup tapes. Data are extracted from the tape and stored on new target disks.
Conversion from one OS to another – PC, Novell, Mac, Linux, etc.
Conversion from older versions of word processing software – Conversion of data from word processors operating in DOS environments (i.e., Einstein, Aleph-Beth or Q-Text) to Windows-based software such as WORD. Tic Tac has developed a unique professional tool for massive conversion tasks involving DOS/Windows-based Qtext files to Windows-based WORD files. For additional information, see Qtext Conversion.

Database Conversion – to and from various interfaces and operating systems.
Multimedia format conversion, including graphics, voice, and video.
We use our own proprietary tools in data conversion tasks. If we don't currently have a tool for your conversion needs, we will develop it.
Would you like to receive a conversion sample free of charge?
Send us the file you wish to convert by email (up to 10 MB), or send us a link to download the file. Click here to send us your request. We will send you a conversion sample free of charge within 24 hours. If your conversion job requires development of a unique tool, we will send you a quote for the job.